BIOGRAPHY OF AUTHORS, PHYLLIS AND COLLE DAVIS
Phyllis and Colle Davis have taught the Two-Year Marriage Contract since 1996 to couples across the country. Since the pandemic, they are now offering their course online in Zoom. They have mentored couples toward a deeper understanding of themselves, their spouse or partner, as well as educating them about their living, breathing, ever-changing relationship.
When Phyllis and Colle met in 1996, they wrote the original book and workshop for the Two-Year Marriage Contract and taught it for three years. During those three years, they fell in love and married in 1999 and have continued to teach their work with couples for twenty-five years (when their schedules permit).

The Davis' live on a small ranchette eleven miles North of Richmond, Virginia, with their two Cavalier King Charles Spaniels, Scarlet and Kalli. They live in a large renovated Episcopal Church. Their living room is the Sanctuary Hall, and their bedroom was the Chapel.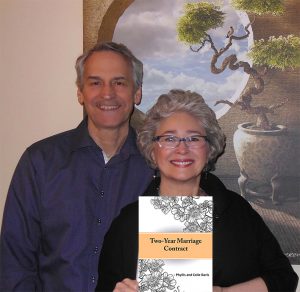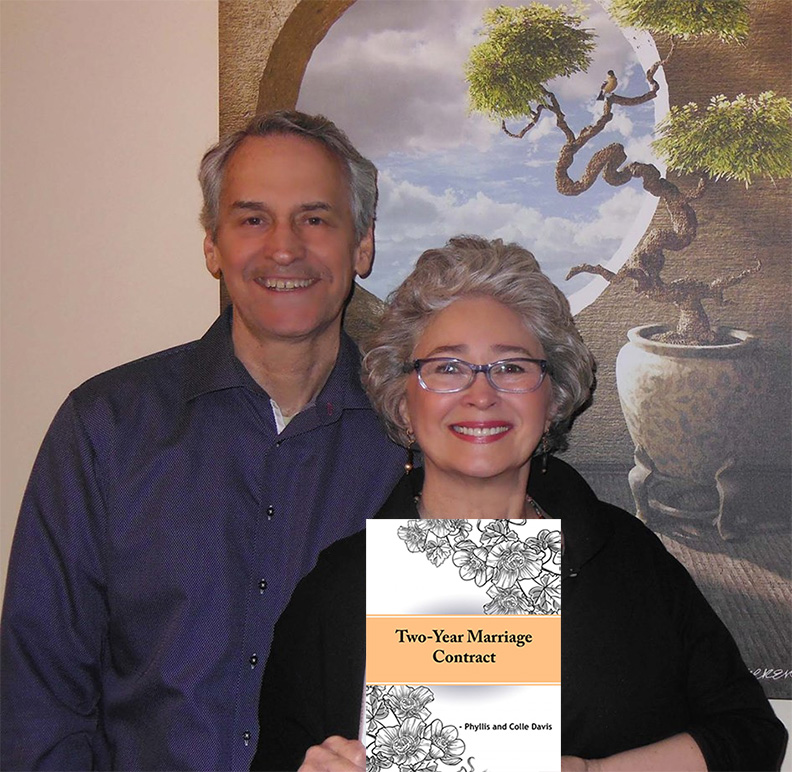 Colle Davis is a world-famous Certified Master Coach and Executive Coach. He is author of seven published books, speaker, and author of My Coach's Notes. He specializes in conflict resolution and is trained in REM, Approach to Conflict Resolution for Couples Therapy. He is also CEO of Concept to Licensing LLC and PFAS LLC and lead inventor for Portable Farms® Aquaponics Systems. Colle Davis is also Owner and Director of Aquaponics University.
Phyllis Davis is the author of eight published nonfiction books and one fiction thriller-novel. She is also a speaker, Executive Coach and Founder and Director of American Business Etiquette Trainers Association. Phyllis Davis is certified as a PAIRS Instructor and has studied with PAIRS Founder, Lori Gordon, PhD. Phyllis is also a student of Pat Love PhD, sex therapist and author of Hot Monogamy. She is also Owner and President of PFAS LLC and co-inventor of Portable Farms® Aquaponics Systems. She is President of Concept to Licensing LLC and the Co-owner and Dean of Aquaponics University.